Brisbane Cosmetic Clinic: Common products that are suitable for both medical injectable and skin therapy treatments.
It represents the next generation in skincare, is not tested on animals and offers the highest level of active ingredients without harsh, potentially toxic additives.
Synergie's active ingredients have been proven in studies to improve skin wellbeing.
A recent beta study tested the benefits of Beta Clucan, a primary ingredient in Synergie skin care products. It discovered that use of this ingredient can help hydrate the skin, improve firmness, skin colour and elasticity, while diminishing lines and wrinkles.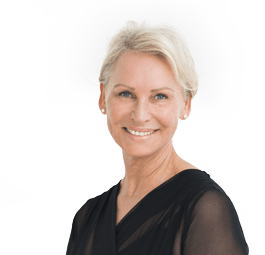 Bachelor of Medicine, Bachelor of Surgery (MBBS)
Surgical Fellow of the Australasian College of Cosmetic Surgery and Medicine (FACCSM)
Registered Medical Practitioner: (MED0001407863)
General Registration





Learn more from Dr Georgina Konrat
It is critical that you are fully informed about the procedures: the information on this website has been written and is regularly updated by Dr. Konrat. However, you should never make a decision by reading a web page alone, no matter how comprehensive the information is. We encourage you to book a personal consultation with Dr. Konrat, where she will assess you, explain the procedure and your options in detail and help you to understand all the options as well as the risks and complications of labiaplasty surgery.
If you feel ready to book a consultation with Dr Georgina Konrat, please click on the "Book Now" button at the top of the page.
Please note the important facts below:
A GP referral is required to book your consultation.
Two consultations are required. There is no extra fee for the second consultation. One of the consultations is required to be in person with the Doctor performing your procedure. One of the consultations may be conducted via telehealth via FaceTime or zoom.
Please note that a 7 day cooling off period is required following the second consultation prior to booking a surgery date.
It is critical that you are fully informed about the surgical procedure you are considering. An in-depth consultation and examination informs you of the options as well as the risks and complications of your surgery.
Dr Konrat and her team aim to provide every patient with the highest standard of care from their first phone call through to the final post operative visit.
Results, risks, recovery from surgery and healing vary between individual patients and are dependent on factors including, but not limited to genetics, diet, exercise, co-operating with post operative appointments and care.

Common Procedures Performed by Dr Konrat:
We would love to help you explore your options at our Brisbane cosmetic clinic and realise your vision, so please get in touch and we'll be more than happy to assist you.