Fractional Laser Treatments Brisbane
Fractional Laser Treatments Brisbane
Powerful combination Fractionated laser therapy resurfacing is used to remodel and create a new surface for your skin.
Winkles, acne scarring and pigmentation are common skin conditions which can be improved and minimised with fractional laser resurfacing. A program of treatments spaced a month apart gives the best results.
The Fraxis Duo Fractional Laser resurfaces and rejuvenates as well as stimulating the deep layers that support it.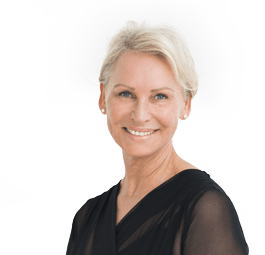 Bachelor of Medicine, Bachelor of Surgery (MBBS)
Surgical Fellow of the Australasian College of Cosmetic Surgery and Medicine (FACCSM)
Registered Medical Practitioner: (MED0001407863)
General Registration

Learn more from Dr Georgina Konrat
It is critical that you are fully informed about the procedures: the information on this website has been written and is regularly updated by Dr. Konrat. However, you should never make a decision by reading a web page alone, no matter how comprehensive the information is. We encourage you to book a personal consultation with Dr. Konrat, where she will assess you, explain the procedure and your options in detail and help you to understand all the options as well as the risks and complications of labiaplasty surgery.
If you feel ready to book a consultation with Dr Georgina Konrat, please click on the "Book Now" button at the top of the page.
Please note the important facts below:
A GP referral is required to book your consultation.
Two consultations are required. There is no extra fee for the second consultation. One of the consultations is required to be in person with the Doctor performing your procedure. One of the consultations may be conducted via telehealth via FaceTime or zoom.
Please note that a 7 day cooling off period is required following the second consultation prior to booking a surgery date.
It is critical that you are fully informed about the surgical procedure you are considering. An in-depth consultation and examination informs you of the options as well as the risks and complications of your surgery.
Dr Konrat and her team aim to provide every patient with the highest standard of care from their first phone call through to the final post operative visit.
Results, risks, recovery from surgery and healing vary between individual patients and are dependent on factors including, but not limited to genetics, diet, exercise, co-operating with post operative appointments and care.
Our highly qualified medical professionals are trained in choosing settings for your skin. They will explain the process and work to ensure your maximum comfort during and after laser resurfacing.
CO2 fractional laser resurfacing treatments stimulate regeneration of the important tissue structures that keep your skin firm, elastic and healthy. This procedure can help with several common ageing and damaged skin problems:
Skin tone & texture
Pore size reduction
Line & Wrinkle reduction
Acne and surgical scar re-modelling
Age spots & brown sun spot pigmentation
Full facial skin re-surfacing
Strengthening of stretch marks
Pre-treatment
Please avoid using any products that contain glycolic acids, retinol or retinoids, bleaching agents and hydroquinone for one week prior to this procedure. These products can be resumed 4 weeks post-procedure.
Before making a decision to proceed with surgery, please review our Consent for Surgery form about this surgery.
Surgery Consent Form

Treatment
A topical anaesthetic cream is applied to the area to be treated approximately 1 hour prior to ensure reduced discomfort during the procedure. The CO2 laser resurfacing treatment itself will last for between 10 and 30 minutes, depending on the size of the area to be treated.
As the CO2 fractional laser moves over your skin, you will feel a prickling sensation.
Post-treatment
Immediately after the laser resurfacing treatment, your skin may feel as if it has been sunburnt. This feeling of 'heat sensation' and/or itching usually disappears within 2-3 hours. We recommend that you apply ice packs to the treated area when you return home to help you feel more comfortable. You will notice redness and swelling commence shortly after the treatment, and this will continue for the next 24 hours. However, it is safe to drive yourself home after the treatment.
The redness and swelling may persist for 24 hours or up to a few days depending on the intensity of the laser resurfacing treatment and the condition treated. Your skin may appear 'bronzed' and red for up to 14 days and sometimes redness can remain for weeks. The duration of this will depend on the intensity of your treatment and the area treated (areas away from the face, e.g., neck and décolletage, usually take longer to heal). A good mineral makeup is advised if an intensive treatment is required.
During the next stage, you may see the skin exfoliate (peel), as the dead cells are shed and are replaced by new ones. Occasionally, patients might experience crusting or blistering in some areas, particularly if the treatment has been quite aggressive. After this 'sloughing' is complete, the redness will gradually resolve. However, you may notice a general 'pinkness' for a few weeks.
Most patients will begin to see some improvement after a few days as the collagen remodels in the deep layers of the skin. This process continues over several months after the CO2 laser resurfacing treatment, and this causes smoothing and tightening of the skin. If you elect to have a series of treatments, this gradual improvement can occur for up to a year.
Your role in the results
It is important that you follow the post treatment care instructions in the week following your laser skin resurfacing treatment:
Icepacks on the day of treatment if needed
Use the recommended moisturiser as often as needed
No excessive exercise, sweating or swimming for one week
No shaving of the treated area
Avoid all sun exposure
Continue to avoid the products named above for a further 2 weeks.
You may resume your normal daily routine the day after your treatment. However, because of your reddened face, you may prefer not to be physically present in your workplace. You may wear concealer or foundation makeup 5-7 days after laser skin resurfacing treatment.
The Fraxis Duo is the ideal combination of CO2 fractional laser and Secret RF (a non-insulated microneedle factional radiofrequency system) technology. The combination of these two technologies is truly a partnership of two giants of skin therapy, affording maximum treatment flexibility and giving superior results. It is the first of its kind to arrive in Australia, and has been proven in tests to be highly effective in treating scars, photo-ageing and striae distensae (stretch marks) on the face and body.
Combining the 2 technologies means that the one process can treat the surface and the deeper layers of the skin. For the patient, this increases the effectiveness of the laser skin resurfacing treatment while reducing side effects.
Study Results for medical practitioners:
In 2013, a study was conducted to investigate the benefits and safety of combination therapy. The benefits of the combination therapy were documented by the dermatologist conducting the tests. (Ryu, H., Kim, S., Jung, H. R., Ryoo, Y., Lee., K.., and Cho, J. (2013). Clinical Improvement of Striae Distensae in Korean Patients Using a Combination of Fractionated Microneedle Radiofrequency and Fractional Carbon Dioxide Laser. American Society for Dermatologic Surgery, DOI: 10.1111/dsu.12268)
$ price upon consultation *
We offer an honest, client-focused costing system. If you would like to discuss your individual needs please call our clinic on 07 3391 5710. You will be provided with an accurate quote during your consultation, so you can be assured that you will be receiving a treatment specifically tailored to your individual needs.

Common Procedures Performed by Dr Konrat:
We would love to help you explore your options at our Brisbane cosmetic clinic and realise your vision, so please get in touch and we'll be more than happy to assist you.