Female Surgeon & Experienced Medical Team.
You may know labiaplasty surgery by a range of other names: labia reduction, labia minora surgery, labia reduction, vaginal rejuvenation, vagina reduction, vaginoplasty, vagina surgery or even 'designer vagina'..
At Brisbane Cosmetic Clinic, Dr. Georgina Konrat has developed her own unique DOVE Labiaplasty procedure to reduce, reshape and re-contour the most intimate and private parts of a women's body.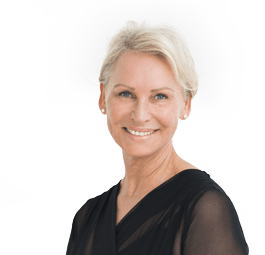 BSc BSc (Hons) MBBS FACCS Cosmetic Surgery Cosmetic Medicine


Dr Konrat's procedure, the DOVE technique is different to Labiaplasty surgery in every way. The DOVE technique is SAFE. Patients can be confident in achieving both an excellent aesthetic and functional outcome.
Why Choose the DOVE labiaplasty?
The DOVE labiaplasty is a revolutionary development in Female Cosmetic Genital Surgery.
This procedure has the lowest recorded risk and post operative complication rate and has the highest safety profile of any other similar procedure in the world. Dr Georgina Konrat has been performing this surgery for more than 10 years and continues to research and refine this surgery to safely reduce and reshape the labia minora giving  a smaller, naturally neater and more comfortable result.
This procedure relieves psychological and physical discomfort.
DOVE Labiaplasty Australia Cost
$ price upon consultation *
You will be provided with an accurate quote during your consultation, so you can be assured that you will be receiving a treatment specifically tailored to your individual needs. Our consultation with you, is the groundwork we do to ensure that you can put your trust in us. We try at all times to keep all our procedures within an acceptable and ethical cost estimate allowing patients the opportunity to make personal life changes they need or desire.
We would love to help you explore your options at our Brisbane cosmetic clinic and realise your vision, so please get in touch and we'll be more than happy to assist you.