Breast Implants & Breast Augmentation
Are Breast Implants Or Breast Augmentation Surgery Right For You?
The right breast implants: innovation that works for your safety & appearance

The safest & most reliable surgical technique (Rapid Recovery): minimise the risk of complications and infection

The best position: sub glandular implants reduce complications and give a great long-term look

State-of-the-art post-operative aftercare: for confidence and peace of mind<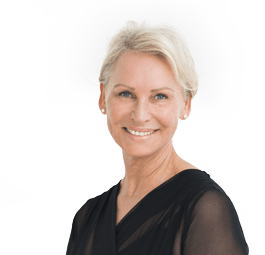 BSc BSc (Hons) MBBS FACCS Cosmetic Surgery Cosmetic Medicine


The most common request from patients enquiring about breast implant surgery is to increase breast size.
But there are many different aspects of the breast apart from size. These include shape, chest and breast dimensions, skin quality, nipple position, position of the breast crease or fold and the amount of breast tissues present which will cover the implant.
Dr Konrat, who performs breast implants Brisbane wide, will review with you the various types of breast implants available and the different benefits and features of each type and style of implant. Every consultation is personalised to ensure the best outcome.
Is This Surgery Right For You?
Breast Augmentation Brisbane
Are your breasts smaller than you would like?
Are your breasts asymmetrical (one larger than the other), or not quite the shape or size you would like them to be?
Have your breasts lost their shape and fullness following pregnancy breast-feeding, or weight loss?
If you answered "Yes" to any of these questions, and you want to improve the way you feel about your body, you may be a candidate for breast enlargement surgery with breast implants. Breast enlargement not only increases the size of the breasts; it can also be used to address problems of shape to give a more natural form, or to help restore natural fullness lost due to breast-feeding or loss of weight.
You have significant choices to make in order to achieve the best outcome from your breast enlargement surgery. You should establish clear goals for your breast implant surgery and be ready to discuss your desired size and shape with Dr Konrat.
It is critical that you are fully informed about this procedure: the information on this website has been written and is regularly updated by Dr Konrat.
You should never make a decision by reading a web page alone, no matter how comprehensive the information is. We encourage you to book a personal consultation with Dr Konrat, where she will assess you, explain the procedure in detail and help you to understand all the benefits as well as the risks and complications of surgery in general and breast surgery in particular.
Choosing The Right Breast Implants For You
What we do for you: At Brisbane Cosmetic Clinic, we do our research. Our preferred breast implants must meet our stringent criteria, and we're constantly reviewing the market to make sure we use the very best. Dr Konrat believes that because every woman is different, it's important for patients to have access to the widest possible range of breast implants. She has samples of all the available implants, all of which are officially approved by the TGA (Therapeutic Goods Association of Australia).
Because individual requirements have such a strong impact on the choice of implant, Dr Konrat will conduct a thorough examination before recommending the best implant for your body shape, type and your desired result. This enables surgeon and patient together to choose the right implant for the best result.
Implant size
These range from 120 to 900 grams. That's a very wide range, and it's important that you have a clear understanding of the result you want with your breast enlargement. What size do you want to be? Also, unless you're prepared to undergo revision surgery in the future, are you choosing a size you'll be happy with 5, 10 or more years in the future?
At your consultation, you will have the opportunity to test various sizes and shapes in a 'sizer' bra. However, it is a good idea to consider this question very carefully prior to your consultation.
Remember that breast size looks most natural when it is in proportion with your overall body shape and size.
The final implant size will also be influenced by factors which Dr Konrat will explain to you:
The size and fullness of your breasts before surgery;
The length of your body from shoulder to waist;
The width of your chest;
The shape of your chest;
Your height without shoes.
Apart from your choice of surgeon, the size of your breast implants is your most important personal decision, and you are welcome to visit our clinic for re-sizing as often as you need prior to your surgery. We believe it's essential that you are comfortable with your choice. Remember that the most common reason women give for requesting implant replacement surgery is dissatisfaction with their size (either too small or too big). You can avoid this inconvenience and extra cost by choosing carefully and considering this from every possible angle.
Implant shape
Round implant: Round implants are the most common shape and make the breast appear spherical post-surgery.
Tear-drop implant: Tear drop shaped implants are fuller at the base than the top. This mimics the natural shape of a woman's breast by providing more fullness in the bottom half of the breast whilst still ensuring that the whole breast has a full volume natural look.
Implant Surface
Smooth implants: Smooth implants move freely in the surgical pocket and their shells are thinner. They can be inserted through a smaller incision, but there can be a problem with rippling, especially if a woman has a very thin upper body.
Textured implants: Textured implants were originally designed to prevent Capsular Contracture (there is still some debate as to whether they achieve this). Overlying tissue grows towards the implant and 'grabs' the textured surface, to prevent the implant moving freely in the pocket.
Implant Profile/Projection
This describes how far the implant projects from the chest wall.
Low profile: is wider in its diameter and flatter in how far it projects from the chest.
Moderate profile: provides the most usual combination of width and height.
High and Ultra-high profiles: describe how far the implant makes your breasts 'stick out' in front.
The latest breast implants technology can be found in the Silk Surface Nano TechnologyTM MOTIVA IMPLANTS;
Motiva implants come in a wide variety of shapes and sizes, so we can ensure that you achieve the look you desire.
Motiva implants is uniquely biocompatible and has very low frictional properties. This means it's unlikely to interact negatively with your body tissue to cause capsular contracture or other related problems.
Implant placement
There are three options for the placement of the implant:
Under the muscle (Sub-muscular) – completely under the pectoralis muscle:
PROS:
This may give less interference with mammography examination of the breasts;
It can result in less obvious implants in women with very little breast tissue, or who are very thin; however, with the choice of the right implants, even very thin women can have their breast implants placed under the breast tissue (sub-glandular) with success;
CONS:
Tensing the chest muscles can pull across the top of the implants causing a visible change in the shape of the breasts, particularly when exercising the upper body;
Weight gain or loss, or breast changes associated with pregnancy or breast-feeding may lead to 'sagging' of the breast tissue over the implants, causing a 'snoopy' effect.
To insert the implants below the muscle, the surgeon must cut a powerful muscle that's needed every time you move your arms and parts of your body. When it's cut, part of the muscle bleeds then dies. It contracts, forms scar tissue, and eventually can cause a range of complications:
Muscular animation defects usually occur when implants are placed under the muscle. This happens because the muscle pushes against the implant, and the original breast tissue becomes visible. (Picture)
High Riding Implants leave their position behind the muscle and breast tissue and migrate further up the chest towards the shoulder. (Picture)
Over the muscle (sub-glandular) * This is Konrat's preferred implant placement position
PROS:
This provides the most distinct cleavage line, with the fall and drape of the breast likely to appear more natural in most women;
Sub-glandular may make surgery and recovery times shorter; it is definitely much less painful, and it may be easier for access if re-operation is ever required.
More importantly, the sub glandular approach eliminates the risk of "snoopy", "waterfall effect", animation defect, high-riding breast implants and muscle necrosis and scar formation.
If you are more mature, have very little breast tissue, or are very lean, you might be told that under the breast implants will be too visible, and could cause rippling. However, using the latest technology in breast implants, these concerns are dramatically reduced.
In some very thin women there may be a risk of 'rippling' with sub-glandular placement, but this can usually be avoided with the right choice of implants and the most recent advances with Autologous Fat harvesting and grafting (fat transfer breast augmentation) to the thinnest areas of the chest and breasts.
Dual plane (Partially sub-muscular) – a combination of sub-muscular and sub-glandular for specific circumstances.
Implant incision choice
Infra-mammary fold (crease under the breast): this is Dr Konrat's preferred incision as it hides the scar well. It also provides the easiest and safest approach for the surgeon and is the one most commonly used.
Peri-aerolar (around the pigmented or coloured area of the nipple): this leaves a very thin scar on the edge of the nipple, which is always visible. The biggest risk of this type of incision is loss of sensation in the nipple.
Axillae (underarm): This is most often used when the implant is placed under the muscle, but it can be used for over the muscle implants as well. There is an increased risk of asymmetrical placement of the implants and riding or descending of the implants, as well as an obvious scar under the arm.
Through the Navel: Due to the risks and complications involved and the need for the use of saline-filled implants, Dr Konrat does not use this approach.
Many surgeons today have adopted the "14 Point Plan" designed to help avoid the development of bacterial biofilm during breast implant surgery. Dr Konrat uses this plan for every surgery.
Provide intravenous antibiotics at the time of anaesthetic induction
Avoid peri-areolar incisions
Use nipple shields to prevent spillage of bacteria into the pocket
Perform careful atraumatic dissection to minimize obstruction of blood vessels
Perform careful hemostasis.
Avoid dissection into the breast parenchyma. The use of a dual plane, subfascial pocket has anatomic advantages
Use a dual-plane pocket
Perform pocket irrigation with correct proven triple antibiotic solution or betadine
Minimise skin-implant contamination
Minimise the time of implant opening, reposition and replacement of implant
Change surgical gloves prior to handling the implant. Use clean or new instruments that were not used in the pocket dissection
Avoid using a drainage tube, where possible
Use a layered closure
Use antibiotic prophylaxis to cover subsequent dental or surgical procedures that produce bacteraemia, and have lifelong follow-up
What to Expect? State-of-the-art aftercare: for confidence and peace of mind.
Breast Implants Brisbane Surgery
At Brisbane Cosmetic Clinic, your safety is our Number 1 priority. Your breast enlargement surgery is just the beginning of your journey. Here's how we're involved in your post-surgery journey to full recovery and enjoyment of your enhanced breasts:
What will I discuss during the consultation?
A consultation (approximately one hour long) with Dr Georgina Konrat will include a comprehensive presentation of information about our breast enlargement / breast augmentation Brisbane based surgery. She will listen carefully to your description of your reasons for wanting breast implants, and the results you want to achieve.
Dr Konrat will ask important questions about you and your health (your medical history).
Dr Konrat will examine your breasts, noting their size and shape, the quality of your skin and other physical details necessary to assist in the planning of your breast implant surgery.
You will have the opportunity to have fun planning your post-surgery 'look' by putting on a special elastic bra (a 'sizer'), and different sizes and styles of implants will be tried on to assess the style, size and shape that will achieve your ideals.
You will be given an information kit to take home. We understand that you may not remember or understand everything you hear in the consultation, so we encourage you to make notes as soon as possible after the consultation and call or email the clinic with any concerns or questions you may have about the surgery.
How do I prepare for breast augmentation Brisbane Cosmetic Clinic surgery?
At least one week prior to surgery, blood tests will be taken and pre-operative mammogram screening is recommended.
In order to have the best healing result, Brisbane Cosmetic Clinic recommends:
Eat a diet rich in vegetables, fish, fruit and salads;
Commence taking Vitamin C and D, Zinc and Selenium.
Do not take aspirin or anti-inflammatory drugs ten days before and ten days after your operation. These medicines can thin your blood and aggravate bruising or bleeding.
You must discuss any use of 'leisure drugs' with Dr Konrat at the time of your consultation, as these could also have an impact on the success of the surgery.
If you smoke, you must cease for at least two weeks before and one month after your surgery.
Pre-operative and post-operative instructions are provided in the brochure given at the time of the pre-operative appointment or are sent to you once you have booked a date for your surgery.
What can I expect during my surgery?
Breast Implant surgery is done in an accredited and licensed Day Surgery Hospital under general anæsthetic.
The procedure usually takes between one and two hours.
Dr Konrat makes an incision in the agreed spot, elevates the breast tissues, surgically creating a pocket or space into which the implant of choice is placed.
The coverings of the pocket are then closed with stitches and the skin stitched or sutured closed. The wound is covered with a small surgical dressing, which is left in place until your post-operative appointment
What can I expect after my breast implants Brisbane Cosmetic Clinic surgery?
After a short recovery period, usually about two hours, you can go home. You must have a relative or friend drive you home from the hospital and you should under no circumstance take public transport. Be prepared to rest in bed for two hours after you get home, and it is best that you are not alone at home for the first 24 hours after surgery.
You are likely to feel drowsy or even sleepy after the anæsthetic, but apart from this, if you feel fine, you can expect to be able to undertake normal light activity around the home on the evening of your surgery. You should eat lightly and drink to replenish your body fluids.
You will be sent home with two small surgical tapes (like Band-Aids) over the stitches. They will remain in place until you return one week later for the removal of the stitches.
There are usually no drains or bandages, but patients will have a special support bra, which will be worn for the first six weeks.
If the implants are placed above the muscle, there is only moderate discomfort after the surgery, which is treated very well with over-the-counter pain relief medications. Mild pain relief medication is usually taken for the first two or three days. There is some swelling and occasionally some bruising immediately after the surgery.
You do not need to sleep sitting up or lying on your back. Right from the first night, you are encouraged to sleep naturally, turning from side to side as normal. This helps the lymphatic system and veins drain away any swelling and bruising.
Although you will recover within 24 hours, your breast surgery will take about six weeks to heal. By that time, swelling and bruising should have subsided completely, and your skin and breast tissues will have changed to accommodate your now larger breasts.
New surgical tape will be placed over the scar and you will change the surgical tape over the wound once a week, each week for 6 weeks. This assists with healing and gives the best chance of the scar healing well.
Day 1
You will receive a call from our Registered Nurse, who will review your progress, answer any questions, and ensure your recovery is fully normal.
You will be provided with a Post-Operative instruction sheet, which will list the symptoms that should be reported immediately. Should you experience any of these symptoms after normal hours, there will be an emergency number you may call.
You may call Brisbane Cosmetic Clinic during normal business hours if you experience worrying symptoms. These are very rare, but occasionally may occur.
Day 7
You will attend the Clinic for your first post-operative check-up.
Your Post-Operative instructions will also offer a list of simple care and lifestyle recommendations to maximize your outcome.
You will also have check-ups scheduled at three and six months after your surgery.
Replacement
You will have post-operative checkups with Dr Konrat at one week, six weeks, 6 months
Risks Associated with Breast Augmentation Surgery
As with any surgery, there are some potential risks associated with getting breast implants. The most common complication is capsular contracture, which involves the body forming a coating or lining of scar tissue around the implant. In most cases, the pocket containing the implant remains open and roomy, allowing the implant to sit and move normally. In some people, however, this normal capsule will tighten and squeeze the implant. This can occur at any time but seems to be more common in the first six months after surgery.
Infection following breast surgery is very unusual and statistically unlikely. If, however, it does occur, it is taken very seriously indeed, as infection around a breast implant is more difficult to treat than in normal body tissues. For this reason, Dr Konrat believes in taking a strongly preventative attitude to infection. Her directives regarding pre-operation health, and the post-operative course of antibiotics are designed to minimise still further the likelihood of any infection, and as a consequence, the possibility of capsular contraction.
There is no evidence that breast implants can increase the risk of breast cancer or prevent you from breast-feeding. Choice of incision location could have an effect on your ability to breast-feed: an incision around the nipple could, theoretically, interfere with the breast ducts. While this is not necessarily the case, if you believe you may wish to breast-feed in the future, you should mention this to Dr Konrat when planning your surgery.
Other potential risks include asymmetry, excessive bleeding, changes in nipple sensation, fluid buildup, and visible skin rippling. Serious adverse effects, however, are very uncommon.
Breast Augmentation & Breast Implants
$ price upon consultation *
You will be provided with an accurate quote during your consultation, so you can be assured that you will be receiving a treatment specifically tailored to your individual needs. Our consultation with you, is the groundwork we do to ensure that you can put your trust in us. We try at all times to keep all our procedures within an acceptable and ethical cost estimate allowing patients the opportunity to make personal life changes they need or desire.
Other Breast Procedures You Might Like To Consider:
We would love to help you explore your options at our Brisbane cosmetic clinic and realise your vision, so please get in touch and we'll be more than happy to assist you.