Breast Implants & Breast Augmentation
Are breast implants or breast augmentation surgery right for you?
The right breast implants: innovation that works for your safety & appearance
The safest & most reliable surgical technique (Rapid Recovery): minimise the risk of complications and infection
The best position: sub glandular implants reduce complications and give a great long-term look
State-of-the-art post-operative aftercare: for confidence and peace of mind
The most common request from patients enquiring about breast implant surgery is to increase breast size. But there are many different aspects of the breast apart from size. These include shape, chest and breast dimensions, skin quality, nipple position, position of the breast crease or fold and the amount of breast tissues present which will cover the implant. Dr Konrat, who performs breast implants Brisbane wide, will review with you the various types of breast implants available and the different benefits and features of each type and style of implant. Every consultation is personalised to ensure the best outcome.
Breast Augmentation Before and After Gallery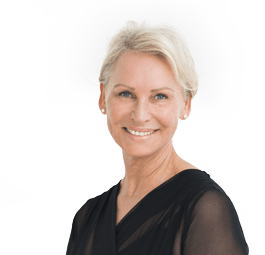 Dr Georgina Konrat
BSc BSc (Hons) MBBS FACCS Cosmetic Surgery Cosmetic Medicine



Other breast procedures you might like to consider:
Breast Augmentation Brisbane
Is this surgery right for you?
Are your breasts smaller than you would like?
Are your breasts asymmetrical (one larger than the other), or not quite the shape or size you would like them to be?
Have your breasts lost their shape and fullness following pregnancy breast-feeding, or weight loss?
Choosing the right breast implants for you
What we do for you: At Brisbane Cosmetic Clinic, we do our research. Our preferred breast implants must meet our stringent criteria, and we're constantly reviewing the market to make sure we use the very best. Dr Konrat believes that because every woman is different, it's important for patients to have access to the widest possible range of breast implants. She has samples of all the available implants, all of which are officially approved by the TGA (Therapeutic Goods Association of Australia).
Because individual requirements have such a strong impact on the choice of implant, Dr Konrat will conduct a thorough examination before recommending the best implant for your body shape, type and your desired result. This enables surgeon and patient together to choose the right implant for the best result.
The 14-Point Plan
Many surgeons today have adopted the "14 Point Plan" designed to help avoid the development of bacterial biofilm during breast implant surgery. Dr Konrat uses this plan for every surgery.
Breast Implants Brisbane Surgery
What to Expect? State-of-the-art aftercare: for confidence and peace of mind.
At Brisbane Cosmetic Clinic, your safety is our Number 1 priority. Your breast enlargement surgery is just the beginning of your journey. Here's how we're involved in your post-surgery journey to full recovery and enjoyment of your enhanced breasts:
Risks Associated with Breast Augmentation Surgery
As with any surgery, there are some potential risks associated with getting breast implants. The most common complication is capsular contracture, which involves the body forming a coating or lining of scar tissue around the implant. In most cases, the pocket containing the implant remains open and roomy, allowing the implant to sit and move normally. In some people, however, this normal capsule will tighten and squeeze the implant. This can occur at any time but seems to be more common in the first six months after surgery.
Breast Augmentation & Breast Implants
$ price upon consultation *
You will be provided with an accurate quote during your consultation, so you can be assured that you will be receiving a treatment specifically tailored to your individual needs. Our consultation with you, is the groundwork we do to ensure that you can put your trust in us. We try at all times to keep all our procedures within an acceptable and ethical cost estimate allowing patients the opportunity to make personal life changes they need or desire.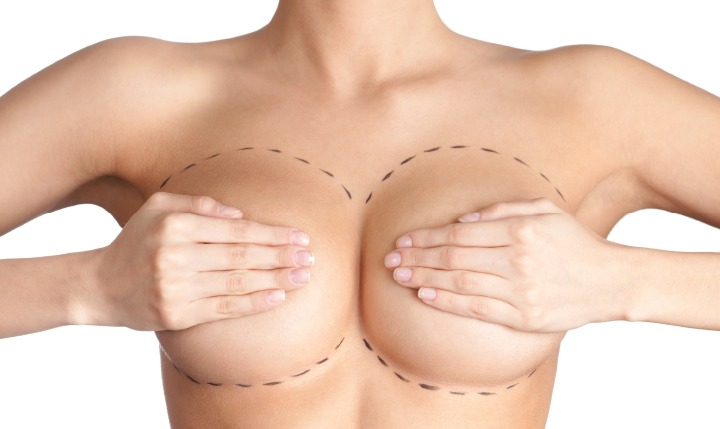 Not sure where to start? Let us help you.
We would love to help you explore your options and realise your vision, so please get in touch and we'll be more than happy to assist you.
Call us on 07 3391 5710 or request a callback using the form below.
This error message is only visible to WordPress admins
Error: API requests are being delayed. New posts will not be retrieved.
There may be an issue with the Instagram access token that you are using. Your server might also be unable to connect to Instagram at this time.
Error: API requests are being delayed for this account. New posts will not be retrieved.
There may be an issue with the Instagram access token that you are using. Your server might also be unable to connect to Instagram at this time.
#brisbanecosmeticclinic