Our Cosmetic Clinic and its Philosophy
"We care about your appearance, we are highly skilled and professional, and we use the latest techniques in minimal scarring to ensure the best results possible for you."
Brisbane Cosmetic Clinic's philosophy involves treating you as a complete person. This means: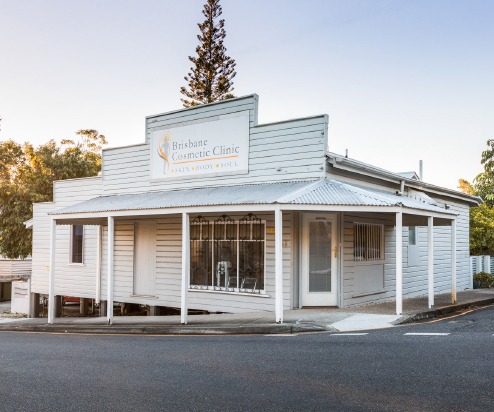 RURAL AND INTERSTATE PATIENTS
Brisbane Cosmetic Clinic welcomes patients who live interstate or in remote rural areas.
Having spent her early years in country Queensland, Dr Konrat is committed to providing safe, organised and affordable ways for country residents to access these services as if you were close to home.
The initial consultation, discussion and bookings can be performed remotely to minimise your inconvenience and costs. If you are considering surgery, you should first contact Brisbane Cosmetic Clinic.
Our receptionist will make a telephone consultation appointment for Dr Konrat can discuss your situation with you personally. You will be asked to provide written information and photographs for this telephone consultation, and will be given guidance on the photographs required and how to take them. Whether remote or in person, it is our policy to provide you with as much information and advice as possible prior to your decision regarding surgery. Once you have confirmed your decision to proceed with surgery, a pre-operative pack is mailed to you. This contains all surgery information brochures, pre-operative blood test request forms and prescriptions required for your post operative and recovery period.
For most procedures, for example, Breast Augmentation (Enlargement) or Liposculpture (Liposuction), patients arrive in Brisbane one or two days prior to the procedure. Our receptionist and practice nurse will discuss your needs and help you select your accommodation whilst in Brisbane. Some local hotels are available which are fully self-contained, situated very close to Brisbane Cosmetic Clinic, also the Princess Alexandra Hospital, restaurants, transport and easy airport access. A face-to-face consultation will be scheduled for the day of arrival.
Patients will be required to stay in Brisbane for a minimum of 24 hours following their procedure (Breast Enlargement / Augmentation, Liposuction, Labiaplasty and Otoplasty), however, major procedures such as Breast reduction and Tummy Tuck surgery will require a stay of at least one to two weeks post-operatively.
If you are considering cosmetic surgery with Dr Konrat and live out of town, please call the office of Brisbane Cosmetic Clinic or email us.
Browse our instagram posts!