Our Cosmetic Clinic and its Philosophy
"Education and knowledge is power. We educate you and inform you, empowering you with the right information to help you through the decision making process."
Our patients are our utmost priority. This means: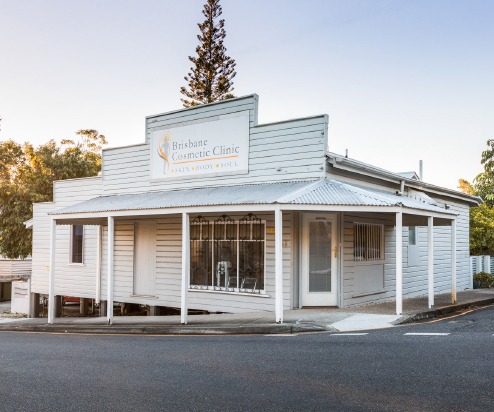 RURAL AND INTERSTATE PATIENTS
Brisbane Cosmetic Clinic welcomes patients who live interstate or in remote rural areas.
Having spent her early years in country Queensland, Dr. Konrat is committed to ensuring country residents have access to these services as if they lived close by.
The initial consultation, discussion and bookings can be performed remotely to minimise your inconvenience and costs. If you are considering surgery, you should first contact Brisbane Cosmetic Clinic.
Our receptionist will make a telephone consultation appointment so Dr Konrat can discuss your situation with you personally. You will be asked to provide written information and photographs for this telephone consultation, and will be given guidance on the photographs required and how to take them. Whether remote or in person, it is our policy to provide you with as much information and advice as possible prior to your decision regarding surgery.
Once you have confirmed your decision to proceed with surgery, a pre-operative pack is mailed to you. This contains all surgery information brochures, pre-operative blood test request forms and prescriptions required for your post operative and recovery period.
For most procedures, for example, Breast Augmentation (Enlargement) patients arrive in Brisbane one or two days prior to the procedure. Our receptionist and practice nurse will discuss your needs and help you select your accommodation whilst in Brisbane. 
Some local hotels are available which are fully self-contained, situated very close to Brisbane Cosmetic Clinic, also the Princess Alexandra Hospital, restaurants, transport and easy airport access. A face-to-face consultation will be scheduled for the day of arrival.
Patients will be required to stay in Brisbane for a minimum of 24 hours following their procedure (Breast Enlargement / Augmentation,  Labiaplasty and Otoplasty), however, major procedures such as Breast Reduction and Abdominoplasty (Tummy Tuck) surgery will require a stay of at least one to two weeks post-operatively.
If you are considering cosmetic surgery with Dr. Konrat and live out of town, please call the office of Brisbane Cosmetic Clinic or email us.
Important things to consider before having Cosmetic Surgery
Dr Konrat and her team aim to provide every patient with the highest standard of care from their first phone call through to the final post operative visit.
Results, risks and recovery vary between individual patients and are dependent on factors including, but not limited to genetics, diet, exercise, co-operating with post operative appointments and care. We encourage patients to seek a second opinion from an appropriately qualified Doctor. Dr Konrat's registration, qualifications and training are listed below:
Operating Doctor Qualifications
Dr Georgina Konrat
Bachelor of Medicine, Bachelor of Surgery (MBBS)
Surgical Fellow of the Australasian College of Cosmetic Surgery and Medicine (FACCSM)
Registered Medical Practitioner: (MED0001407863)
General Registration
Occasionally we will ask past patients to kindly fill out a questionnaire about their experience at Brisbane Cosmetic Clinic for quality and compliance purposes. Dr Konrat and her team welcome you to report any concerns you may have regarding your surgery outcome or your experience. Approaching us first allows us to assist you with your concerns where possible and helps us improve the quality and standards of our care.
Patients who feel their concern remains unresolved, may make a submission to the Office of the Health Ombudsman in Queensland or to the Health Care Complaints Commission in NSW.
Guidelines coming into effect on the 1st of July 2023 are as follows:
You must have a referral from a GP in order to book your consultation: there are no rebates with any cosmetic surgery procedures.
You are required to have 2 consultations: One of these consultations must be in person. The other consultation can be conducted virtually by video.
After the second consultation with the Doctor, you will be able to sign your Consent for Surgery form. After the second consultation, there is a mandatory cooling off period, following which you can book a surgery date.
Any surgical or invasive procedure carries risks. Before proceeding with surgery, Dr Konrat encourages patients to seek a second opinion from a similarly qualified and experienced practitioner.
Results of surgery, recovery times, healing times and potential complications will vary for each individual patient. These are detailed in your consultation and pre and post operative instructions.
Photos and videos featured are not a guarantee that your results will be the same as the ones in the photos or videos, and the results depicted do not guarantee a particular outcome.
Content on our website and on our Instagram and Facebook pages is published with the consent of our patients.
The content featured is general in nature and does not constitute medical advice.
Immediate post operative results may differ from final results.