Liposuction / Liposculpture Surgery
Liposuction (Liposculpture) helps remove stubborn, localised fat that diet and exercise can't shift. Both men and women experience this challenge.
Brisbane Cosmetic Clinic treats the following areas with Liposuction / Liposculpture Brisbane wide: the chin, neck, jowls, cheeks, arms, inner and outer thighs, buttocks, knees, hips and abdomen. Dr Konrat will advise you on your options at your consultation. Being a pioneer in her industry and among these types of procedures, residents have trusted Dr Konrat when they have chosen to undergo Smart Lipo Brisbane wide. Brisbane Cosmetic Clinic is the cosmetic clinic for liposculpture Brisbane residents trust.
During this surgery, fat deposits are removed from specific areas of your body. This is sometimes called 'body contouring' because the contours of your body can be changed. As an expected outcome from Liposuction surgery, a good guide is that a person can expect a 50% reduction in the size of fat deposits in that area. This can have quite a dramatic effect on your appearance. It is not possible or safe to remove 100% of fat cells.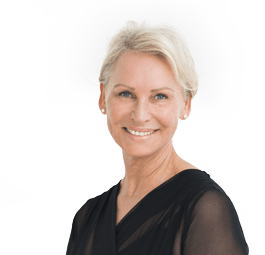 BSc BSc (Hons) MBBS FACCS Cosmetic Surgery Cosmetic Medicine


Liposuction surgery at Brisbane Cosmetic Clinic is designed to improve your body's contours and proportions, to improve your appearance both in and out of clothing, and to increase your comfort. However, liposuction cannot improve the quality of your skin, e.g., stretch marks. Skin elasticity may also have an effect on the final outcome. liposuction cannot treat cellulite.
You should discuss your specific needs with Dr Konrat, who will advise you on the best overall solution for your goals.
If you're wanting to see visuals from procedures such as Smart Lipo Brisbane residents have undergone previously, click the link to the Gallery below.
Other Procedures You Might Like To Consider:
Not sure where to start with your liposuction procedure?
We would love to help you explore your options for the best Liposuction Brisbane wide at Brisbane Cosmetic Clinic, so please get in touch and we'll be more than happy to assist you.