Inverted Nipple Correction
Dr. Konrat operates in Brisbane, Gold Coast and Sydney.

Inverted Nipple Correction
Inverted nipples are not a common problem and can occur on one or both breasts. It is estimated that 6-9 percent of women have at least one inverted nipple. Inverted nipples occur in men too. Inverted nipples occur when the nipples pull in instead of protruding out, due to constricted tissue within the breast. By treating that constriction through a surgical procedure, the nipple can be corrected into a more natural and everted position. Dr Konrat performs inverted nipple correction as a stand-alone procedure due to bacteria released from the ducts during the procedure. For patients wishing to have a breast lift, reduction or breast implants, the inverted nipples are treated first to reduce the risk of infection and to ensure the blood supply of the nipple is preserved. There are two main surgical procedures for correction of inverted nipples. Dr Konrat will examine you and discuss with you the most appropriate approach.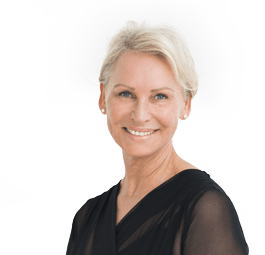 Bachelor of Medicine, Bachelor of Surgery (MBBS)
Surgical Fellow of the Australasian College of Cosmetic Surgery and Medicine (FACCSM)
Registered Medical Practitioner: (MED0001407863)
General Registration

Inverted Nipple Procedure Before and After Gallery
Learn more from Dr Georgina Konrat
It is critical that you are fully informed about the procedures: the information on this website has been written and is regularly updated by Dr. Konrat. However, you should never make a decision by reading a web page alone, no matter how comprehensive the information is. We encourage you to book a personal consultation with Dr. Konrat, where she will assess you, explain the procedure and your options in detail and help you to understand all the options as well as the risks and complications of labiaplasty surgery.
If you feel ready to book a consultation with Dr Georgina Konrat, please click on the "Book Now" button at the top of the page.
Please note the important facts below:
A GP referral is required to book your consultation.
Two consultations are required. There is no extra fee for the second consultation. One of the consultations is required to be in person with the Doctor performing your procedure. One of the consultations may be conducted via telehealth via FaceTime or zoom.
Please note that a 7 day cooling off period is required following the second consultation prior to booking a surgery date.
It is critical that you are fully informed about the surgical procedure you are considering. An in-depth consultation and examination informs you of the options as well as the risks and complications of your surgery.
Dr Konrat and her team aim to provide every patient with the highest standard of care from their first phone call through to the final post operative visit.
Results, risks, recovery from surgery and healing vary between individual patients and are dependent on factors including, but not limited to genetics, diet, exercise, co-operating with post operative appointments and care.
Before scheduling surgery to correct your inverted nipples, Dr Konrat will check your level of inversion to see if surgery is even necessary. There are three basic inversion levels:
Level One – The nipple is inverted but will respond to cold or touch and protrude normally. The protrusion is only temporary. This may also be referred to as "shy" nipples.
Level Two – The nipple is constantly inverted but suction may bring it out briefly. Again, the protrusion is only temporary as long as the suction is working.
Level Three – At this stage, the nipple will not project even under stimulation or suction. This is due to severely constricted tissue beneath the skin's surface and will likely require a surgical procedure to correct.
Dr Konrat will evaluate your personal situation to help you determine the best treatment option for you. She will check your general breast and nipple health as part of your consultation to determine if surgery is the right option for you.  If surgery appears to be the best choice, Dr Konrat performs a procedure that is most likely to preserve your nipple sensation afterward.
Before making a decision to proceed with surgery, please review our Consent for Surgery form about this surgery.
Inverted nipple surgery is performed under sedation with long acting local anaesthesia but can also be performed under local anaesthetic alone. A small incision is made in the estimated natural crease at the base of the nipple, and the short, tight ducts are cut to enable the nipple to protrude. This is then stitched into position. A special dressing is placed over the nipples for the first 14 days after the procedure to protect them in their newly projected position while healing occurs.
The recovery and healing after inverted nipple surgery is relatively short. Most of Dr Konrat's patients are back to their regular activities within 3-7 days. Although there is no guarantee the nipples will remain in their projected position permanently, this procedure offers a much higher success rate than any other treatment today. Patients may return to work in 48 hours, and light exercise only is recommended for the first 2 -3 weeks post-surgery.
Nipple inversion is rarely a serious medical concern but requires appropriate consultation, examination and investigation to exclude other more serious causes of Inverted Nipple prior to surgery. Contact Dr Konrat's office today to book a consultation.
You should never make a decision by reading a web page alone, no matter how comprehensive the information is. We encourage you to book a personal consultation with Dr Konrat, where she will assess you, explain the procedure in detail and help you to understand all the options as well as the risks and complications of surgery in general and inverted nipple surgery in particular.
While inverted nipple correction surgery is considered a straightforward procedure, as with any form of cosmetic surgery, there are certain risks that patients need to know prior to having any surgery. Some of these include
Bleeding
There will be some minor bleeding following inverted nipple correction surgery. Bleeding will usually subside on its own. This appears as bruising in the breast surrounding the nipple. If the bruising becomes extensive or there is excessive bleeding we recommend getting in touch with Dr Konrat for assessment.
Infection
While infection is rare with nipple surgery, infections can occur after any surgical procedure. If minor infections do occur, they can slow the rate of healing. Following your nipple correction surgery aftercare instructions carefully will help to reduce the risk of infection.
Scarring
The possibility of scarring is another risk associated with nipple surgery.  Most patients find it difficult to detect their scar 3 months following their procedure. The scar will mostly be hidden in the natural crease line of the nipple and will routinely improve over time and be well camouflaged. The severity of scarring will vary from patient to patient, in many cases the scar will fade to be almost invisible, while in others it may more noticeable.
Swelling
The tissues in the nipple are delicate and minor swelling may persist for some weeks. This is not unusual and will heal well in time.
Asymmetrical results
With nipple correction surgery, there is a small risk that the nipples may not match in size or shape following the surgery.
Loss of ability to breastfeed
Following inverted nipple correction surgery where the ducts are cut, breast feeding will no longer be possible.
Loss of sensation
While rare, sensation loss can occur in the weeks following surgery and will usually return to the nipple within 3 to 6 months after surgery.
Nipple & Areolae Reduction Surgery
$ price upon consultation *
You will be provided with an accurate quote during your consultation, so you can be assured that you will be receiving a treatment specifically tailored to your individual needs. We try at all times to keep all our procedures within an acceptable and ethical cost estimate allowing patients the opportunity to make personal life changes they need or desire.

Common Procedures Performed by Dr Konrat:
Do you live in Brisbane, Sydney, the Gold Coast, or "out of town?" and still have questions about Inverted Nipple surgery?
Dr Georgina Konrat and her team are here to help you become fully informed about Inverted Nipple surgery and empower you with the knowledge you need to make important decisions about surgery. We welcome enquiries from patients in Brisbane, Sydney, the Gold Coast and Australia wide.