Fat Dissolving/Chin Contouring
Double chin/ chin contouring involves injecting deoxycholic acid (DCA) into the sub mental fat pad. DCA is a chemical that is found naturally in the human body that disrupts the cell membrane of fat cells. Being an acid that occurs naturally in our body, deoxycholic acid injections are an effective treatment that is fast working and very safe.
Double chins and sub mental fullness are common concerns in both women and men. The main cause is commonly ageing, changes in weight and genetics. Often it does not matter how much you exercise or even diet, the fullness in the chin may not ever go away. At Brisbane Cosmetic Clinic we now have cosmetic injections to improve the appearance of double chins and create better chin contour.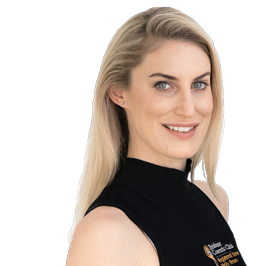 Dip Nursing, B Nursing QUT | Affiliate Nurse Australasian College of Cosmetic Surgery Cosmetic Nurse Injector | Practice Nurse Manager

Double Chin/Chin Contouring Photos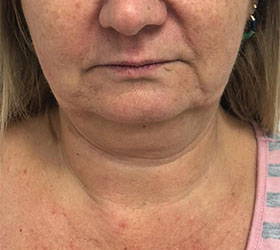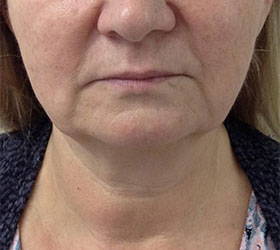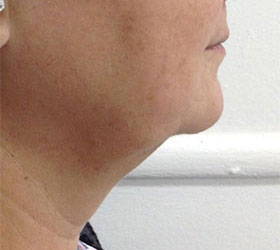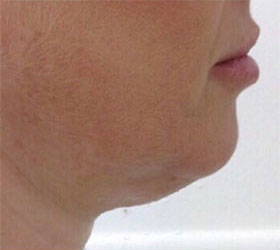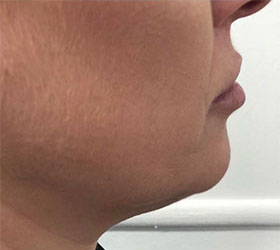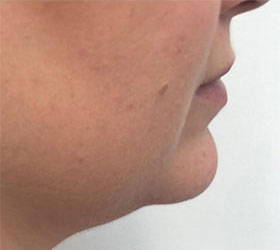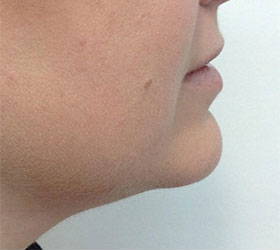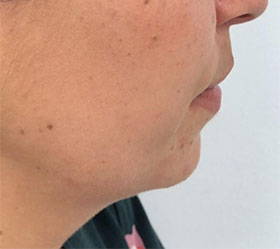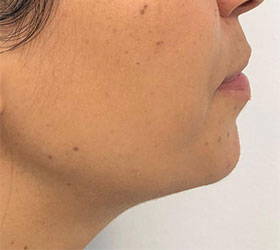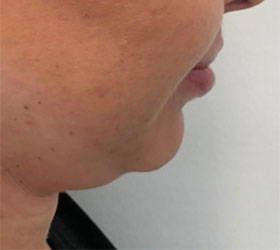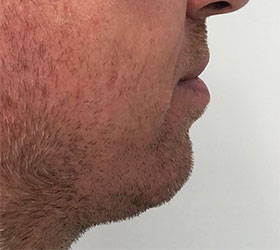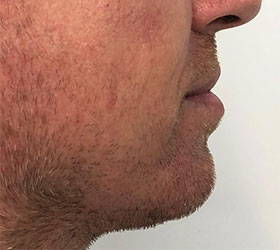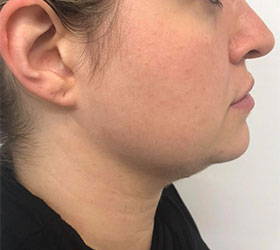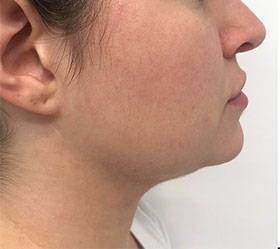 Other cosmetic injections you might like to consider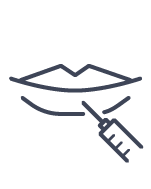 Dermal Fillers / Cosmetic Fillers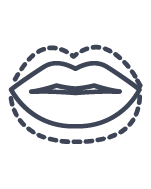 Lip Fillers / Volume Enhancement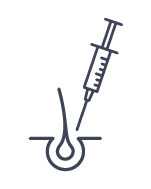 PRP Injection (Platelet Rich Plasma)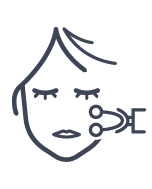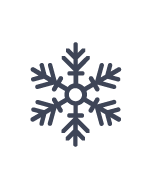 MiCool Fat Freezing - Cryolipolysis
Before any treatment, you will meet with your Doctor for a consultation to discuss whether this is the right procedure for you. Your Doctor will take a medical history and will ask specific questions. It is important to notify your Doctor if you are pregnant, if you are trying to become pregnant, if you are breastfeeding and also if you are taking any medications. Your Doctor will also discuss with you your motivations and expectations. It will be explained what anti-wrinkle injections can and can't do for you and what type of results you can expect. Your photograph will be taken from different angles. These photographs are valuable for before and after assessments and long-term reviews.

The areas to be treated will be cleaned with an antiseptic. To prevent infection it is important to remove makeup and properly prepare the skin prior to injection.
During the treatment tiny amounts of liquid digestive enzyme are injected into the sub mental fat pad with an ultra fine needle. A local anaesthetic cream is applied to the skin prior to injection to minimise discomfort.
The treatment session takes approximately 15 minutes, (at most one hour) and the results are permanent.

Possible risks & complications

Bruising, local swelling, tenderness and redness are expected with this treatment and are not considered side effects. They are not usually severe and resolve over 4-7 days. Numbness and tingling of the area is also usual for 2-3 weeks following treatment.

Complications (What can go wrong?)
Persistent tenderness up to 8 weeks
Persistent numbness up to 8 weeks
Local skin ulceration
Small areas of skin hardnessTemporary marginal mandibular nerve damage has been reported in up to 4% of cases resulting in a crooked smile. This almost always resolves within 4 months
Allergy to the drug
Temporary difficulty with swallowing (due to swelling or allergy)

Fat Dissolving/Chin Contouring Treatment
We offer an honest, client-focused costing system. If you would like to discuss your individual needs please call our clinic on 07 3391 5710. You will be provided with an accurate quote during your consultation, so you can be assured that you will be receiving a treatment specificallytailored to your individual needs.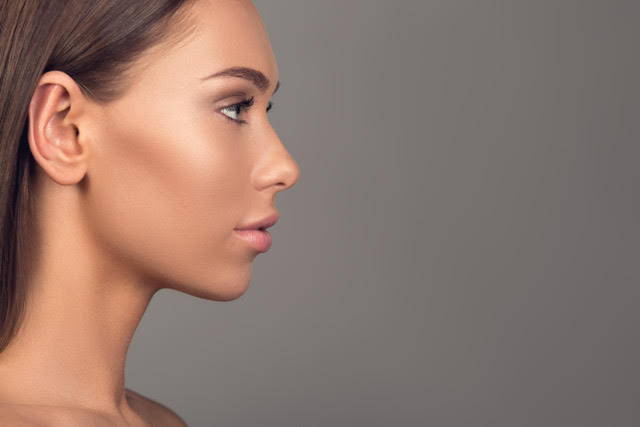 Not sure where to start? Let us help you.
We would love to help you explore your options and realise your vision, so please get in touch and we'll be more than happy to assist you.
Call us on 07 3391 5710 or request a callback by clicking the button.