Photodynamic Therapy (PDT)
Photodynamic treatment (PDT therapy) is the one of the most recent advances in acne therapy and the treatment of pre-cancerous skin lesions.
The procedure involves the application of a photosensitising agent, which is then activated with a blue light. The medicated cream inactivates the bacteria that trigger acne, exfoliates the skin to unclog pores, and shrinks the sebaceous glands in the skin.
It also effectively destroys pre-cancerous cells. The medicated PDT photodynamic treatment program has significant and long lasting effects. For severe acne, you may require 3-6 treatments administered 2-4 months apart.
Patients must wear sunscreen and protect skin from sunlight and other strong lighting.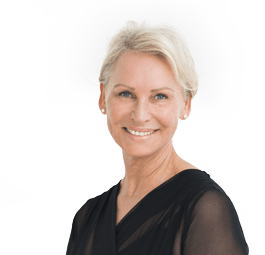 BSc BSc (Hons) MBBS FACCS Cosmetic Surgery Cosmetic Medicine


How Photodynamic Therapy (Pdt) Works:
The treatment will take 2-6 hours depending on what you are being treated for. If you are having a day treatment you need to bring work, reading or something to occupy you during the application time.
You need to bring a hat and scarf to tie around your hat and face and bring suitable clothing to keep all treated areas completely covered after the treatment.
When you arrive, your skin will be cleansed with an exfoliating cream.
The photosensitising cream will be applied to the areas requiring treatment and covered while it penetrates the layers of the skin.
You will then be required to wait between 3 and 5 hours in a dimly lit room. After the incubation period, the treated area will be exposed for up to 17 minutes under a concentrated blue light – CRYSTALITE.
Your skin will feel warm to hot and will look as if you have a moderate to severe sunburn.
Over the first 24 hours there will be tightness, redness and minor swelling. The treated area is cleansed with warm water and kept moist with Vaseline or other gentle softening cream
Over 3-7 days, some skin may peel. There may be an increase in whiteheads and pimples in breakout-prone skin during this time. Thereafter the skin will heal and rejuvenate.
You will need to stay out of direct light for the first 48 hours and you will be seen 48 hours post-treatment for a check-up.
Photodynamic Therapy (PDT)
$ price upon consultation *
We offer an honest, client-focused costing system. If you would like to discuss your individual needs please call our clinic on 07 3391 5710. You will be provided with an accurate quote during your consultation, so you can be assured that you will be receiving a treatment specifically tailored to your individual needs.
Other Laser and Skin Procedures You Might Like To Consider:
We would love to help you explore your options at our Brisbane cosmetic clinic and realise your vision, so please get in touch and we'll be more than happy to assist you.